This page has been retired until further notice. Thanks - Billiam B. June '18
I have trouble resisting buying Fighting Fantasy game books whenever I see them. I'm now have surplus books, some are from original collections, some are second hand from charity shops. I sell the better copies, The really bad ones are kept for fuel or maybe a bargain bin.
I've arranged the books by cover type. There is a lot of variation in quality of the condition of the books - some have pen and pencil marks, others are dog-eared, some are in good condition. With this in mind, prices are variable and will range from £1.00 (poor condition) to £3.50 (for very special or rare) - with £2.00 to £2.50 being the average price. An estimate amount will be added for postage / shipping from UK.
Most of the titles here are listed with the photos without full details, please email me with any queries. Click the thumbnails for larger pictures.
Special deals for bundles considered. Paypal only. -
All email enquiries to adventuresandshopping@gmail.com
Fighting Fantasy, green zigzag banner, Puffin
Fighting Fantasy,
Dragon banner with gold lettering,
numbered spines.
Very early print (one loose page,
may fall apart if played,
still collectable)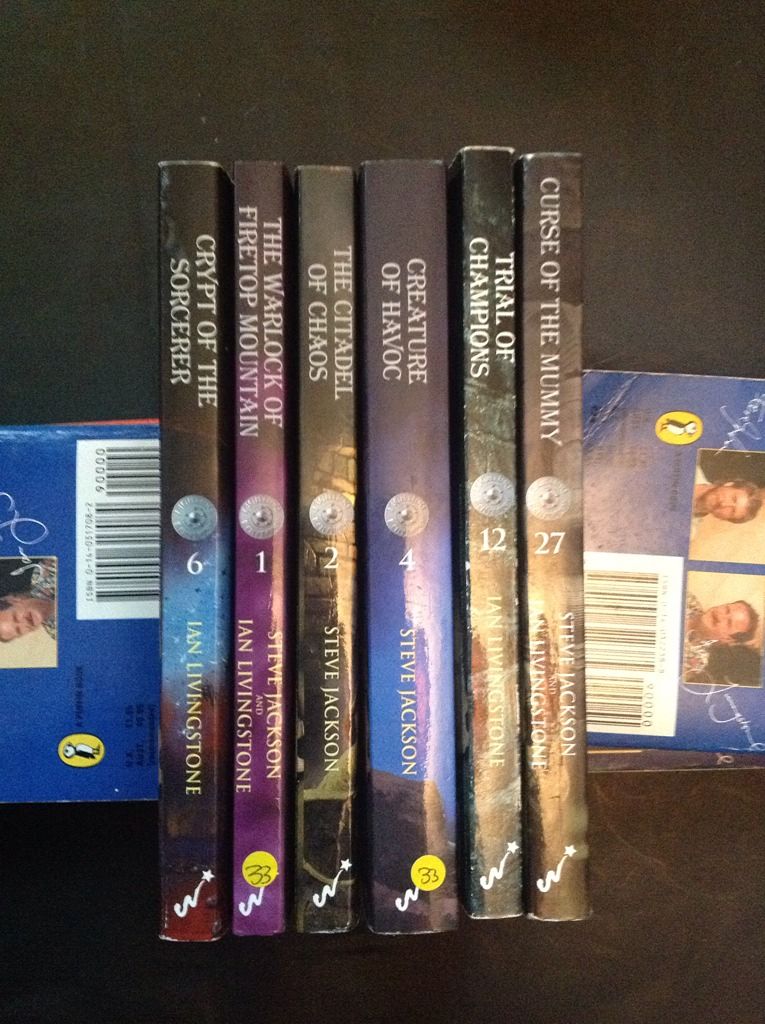 Icon-Wizards editions, non-reflective lettering,
c.2000 onwards.
Early colour spines, Puffin.
Dragon banner with gold lettering,
no numbers on spine or cover.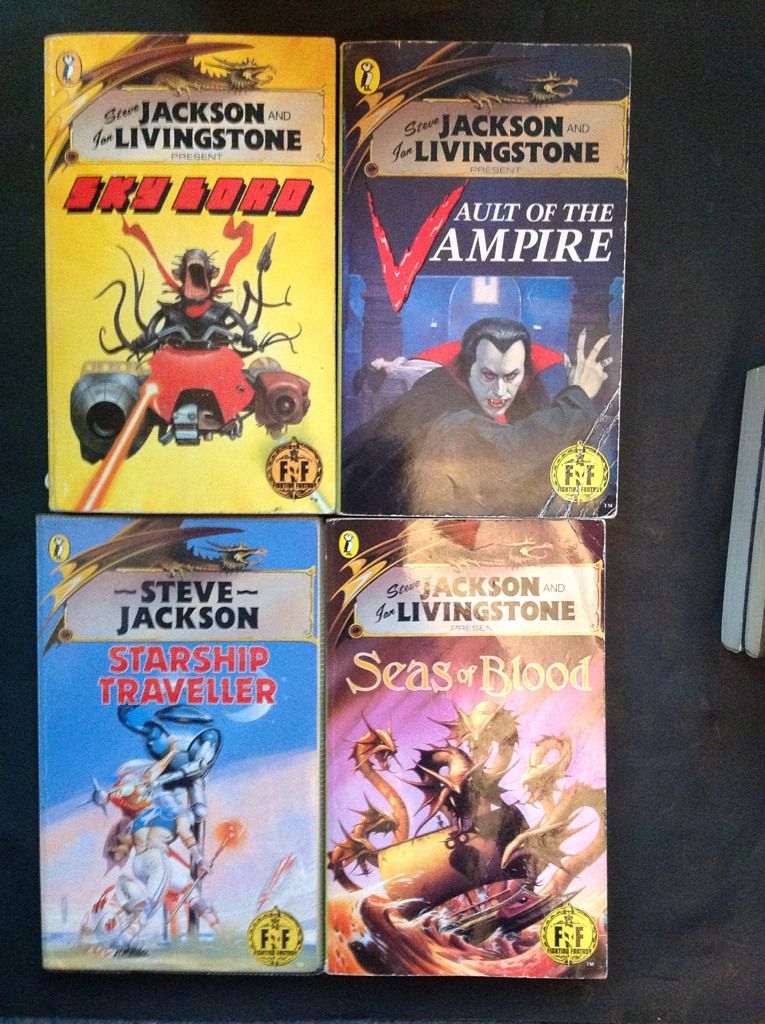 Dragon banner with black lettering,
Starship Traveller Book is ex-library stock
50p or free with another book.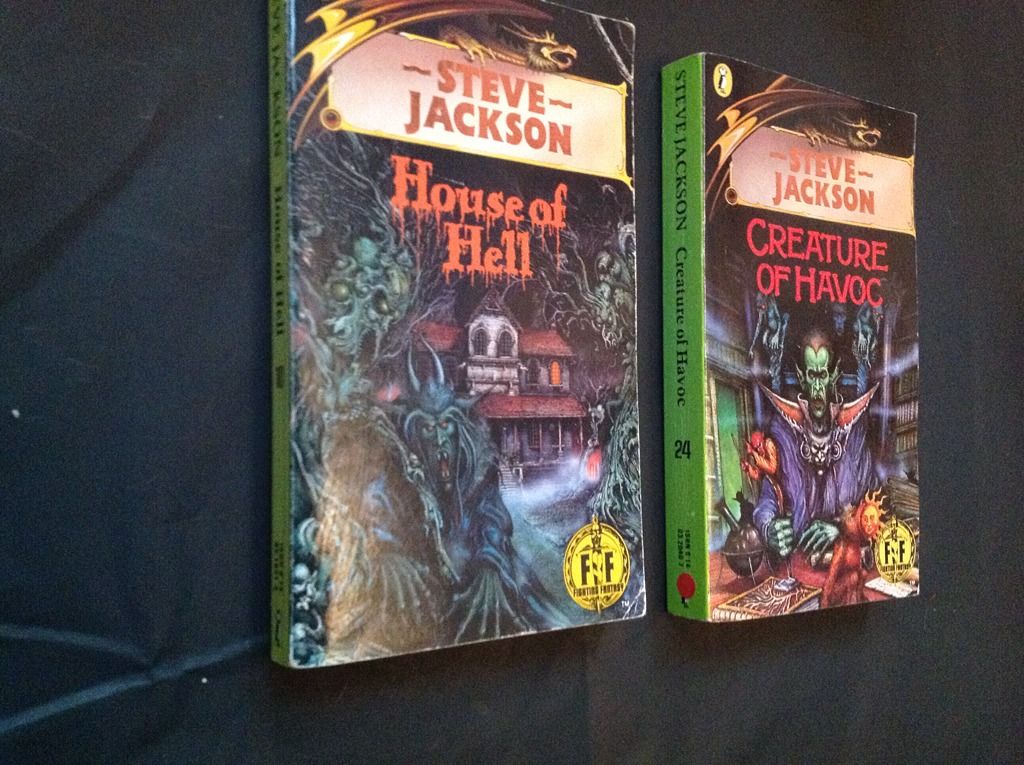 Dragon banner, gold lettering, number on spine,
no number on cover.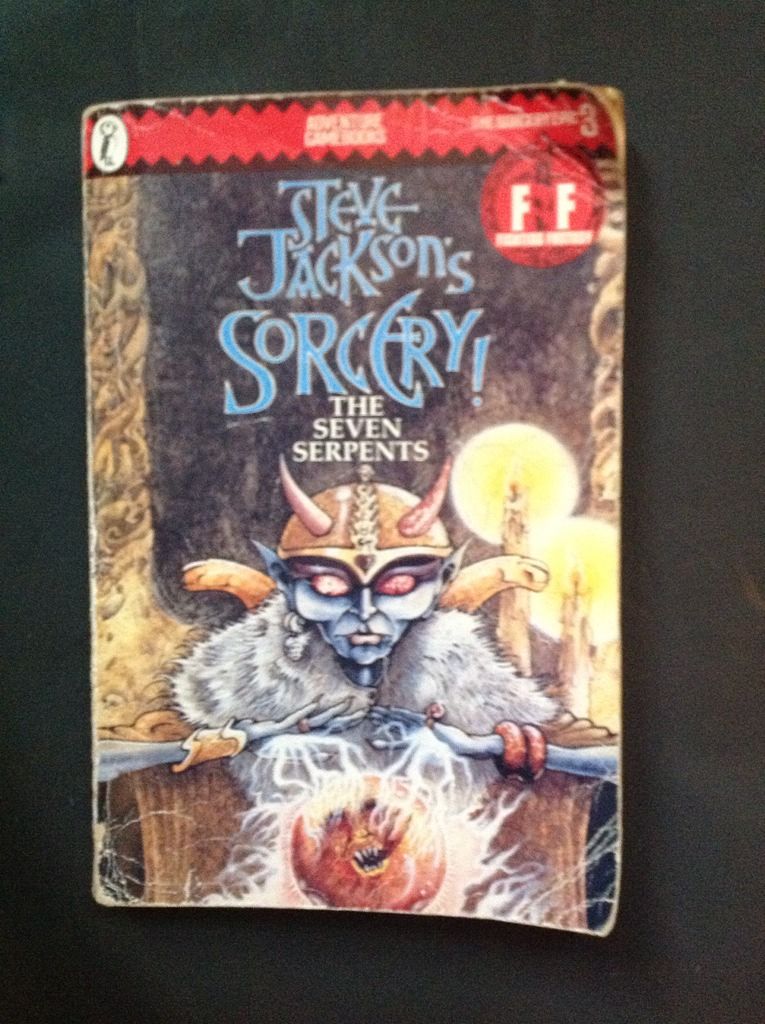 Red zigzag Sorcery! Very battered
Free with another book over £1.
Intro FF RPG - group play, not a gamebook
Relatively rare compared to other titles.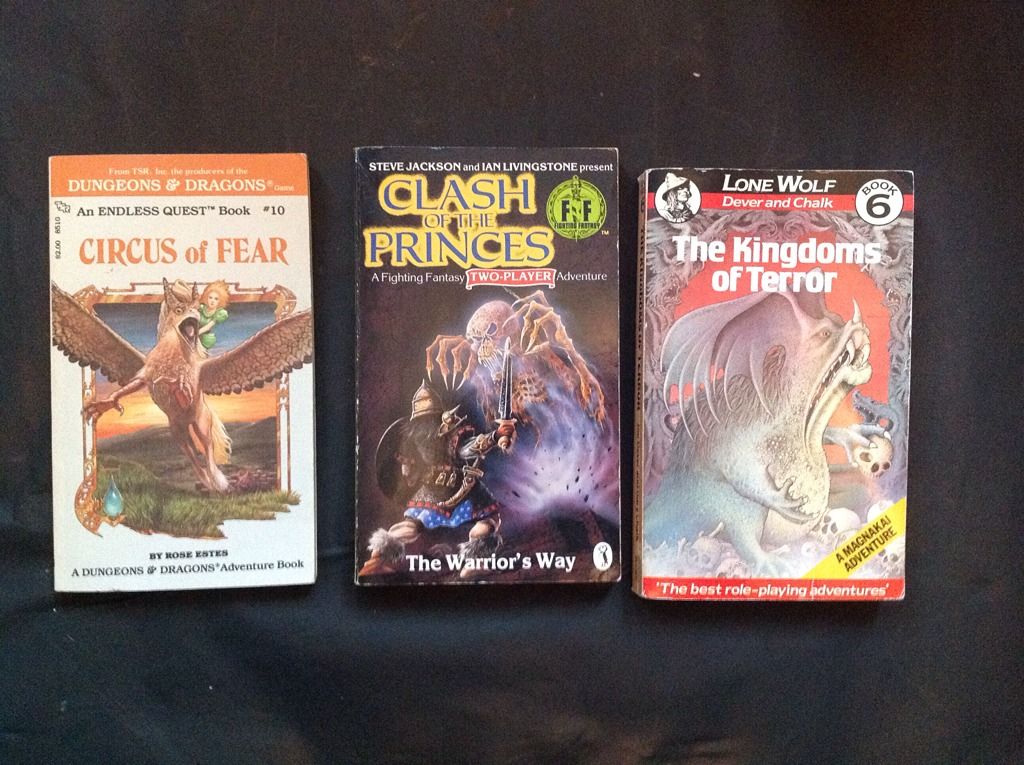 Assorted.
Note: Clash of Princes The Warrior's Way
is only one book from a two book set.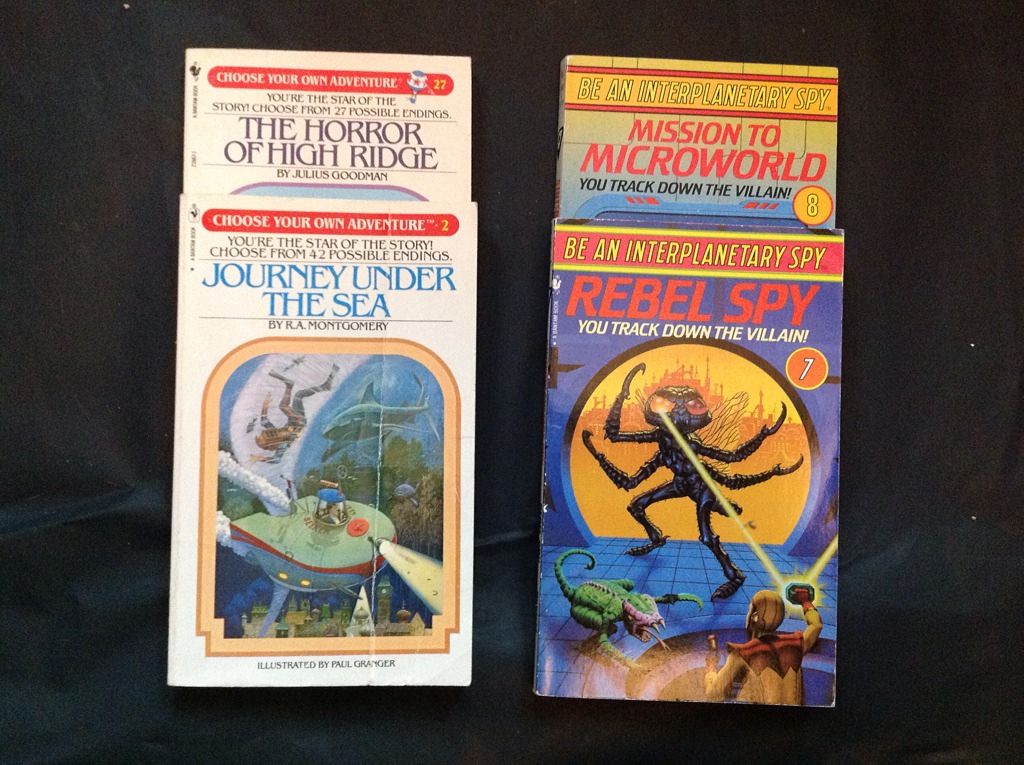 Assorted.
---